Melissa Santangelo's personal mission is to teach methods of holistic care that help humans all over the world learn how to connect with their own Groovy Goddess. Her life's undertaking has created a bodywork practice meant to enrich the lives of those souls she touches and media content aimed at connecting each viewer with their authentic Self.
Spa Santangelo's Mission is to offer affordable and relaxing holistic care (while having some fun). We are Santa Cruz County's premier provider of alternative health care and holistic recovery & wellness. Located in the heart of the Santa Cruz Mountains, we offer respite and nepenthe for stress and addiction related imbalances.
Spa Santangelo offers an epicurean spa experience, tailored yoga classes and scenic overnight stays at its Airbnb location in Scott's Valley.
---
Melissa Santangelo: Owner, Intuitive Spa Chef, Yoga instructor and Author

Melissa Santangelo, or the ~ The Groovy Goddess, is the founder of Spa Santangelo. Established in 2003, Spa Santangelo is a full service and affordable private day spa located in a serene spot among the redwoods of Felton, CA, complete with flowering gardens and mosaic art.
Certified in Yoga, Pilates, massage and energy work, Melissa is an expert in the field of tender loving care (TLC), detoxification, weight loss and stress management. She has led classes, workshops and written many articles on the subject of holistic self care.
Most recently, The Key To Life Is Balance book was added to her content and media page as a course to help anyone achieve balance. Coming soon, How To Balance Your Energy Masterclass a course on using your Chakras to heal and create a lifestyle balance.
Her quarterly column in Belly Dance Magazine (from 2007 until the magazine's end in 2011) called "Fitness for the Dancer" was met with rave reviews. From 2008 to May 2009 she was honored to produce and co-host a radio show on KSCO 1080AM called "Radiance and Chocolate." There, she interviewed many of her mentors, creating a wondrous exchange of ideas and powerful informational output for the community. Following, Melissa fulfilled her dream of filming her own workout DVD, Groovy Goddess Workout Yoga and Pilates.
Balancing & Healing
At a young age, Melissa knew she would write a book about her transformational journey and started journaling. In 2008 she published The Key To Life is Balance, a journal of her illuminating life experiences and juicy healthy living tips that she has come to learn through her life journey so far. The book shares her tangled path to enlightenment on finding balance after becoming homeless at 36 with a 5 year old daughter to raise. Today, Melissa continues to self produce self-help books, videos, and recordings. In 2011, she created "The Balance Tool Kit" which offers the client many ways to reduce stress in order to heal theirs minds, bodies and spirits. The Key To Life Is Balance Tool Kit includes: The Key To Life Is Balance book and work book & two CDs: "Mystic Meditations for Daily Life" and "Success and Abundance."
In 2013, Melissa created The Balance 7 Day Juice Cleanse meal plan with information about how herbs and food help the body integrate into a wellness marked by balance. This cleanse is inspired by a conversation Melissa had with Jack LaLanne himself and can be found in her second book, Spa-Cipes: The Spa Cookbook. This book includes all of Melissa's holistic recipes to bring her spa to your home. At the age of 9, Melissa would create spa treatments from food in the kitchen and herbs from the garden when she felt alone and sad. Her teens and early twenties were spent overweight, depressed and lacking in self esteem due to a broken familial structure and lacking communal support. Homelessness was her rock bottom. When she made the decision to go within she changed her life with big decisions. Intuition nurtured by a meditation practice helped inform those decisions. Now, her lifelong journey is to help others find balance easily and have fun while doing it.
Melissa is a 2003 graduate of Cypress Health Institute. Cypress' comprehensive education of massage training and polarity has dovetailed with Melissa's fitness background at Spa Santangelo to create a home base for integrative and practical health and wellness knowledge for her clients.
Yoga Hikes
COVID hit us all in 2020 and during that time Melissa innovated her Yoga class, bringing them outdoors. These "Yoga Hikes" connect the practitioner with the natural world as well as their own interiority. Please consider booking one of these hikes in the San Lorenzo Valley with Melissa today!
---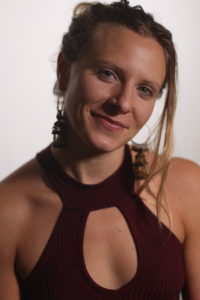 Shannon Cummings, Massage Therapist and Yoga instructor
Shannon is a 2020 graduate of Cypress Health Institute in Santa Cruz, CA. She lives in the Santa Cruz Mountains and specializes in massage structured by Polarity Therapy. She also works in the healing modalities of Deep Tissue and Swedish style massage.
Certified in Yoga, she specializes in the practices of
Ashtanga Vinyasa Yoga
. Individualized and group yoga sessions may be booked through her privately.
Always Learning
Shannon is in constant wonderment at the transformative power of the human spirit. She hopes to bring her own sense of style, joy and ease to her massage and yoga students.
---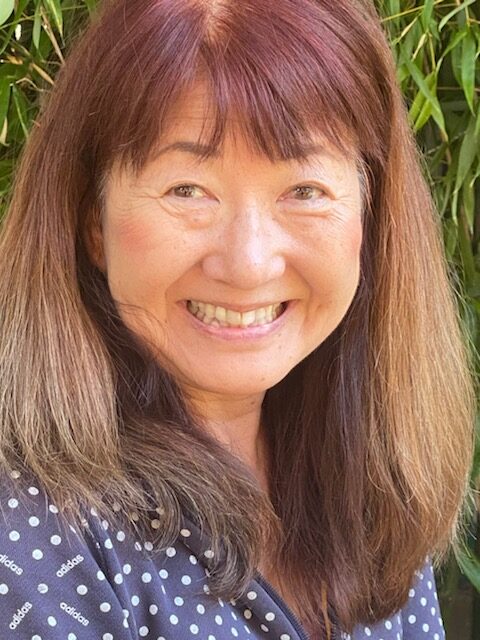 Toku Kawai Beccio / CAMTC CMT / Jikiden Reiki
Toku is a graduate of Cypress Health Institute in Santa Cruz, CA. She lives in the Felton area and specializes in therapeutic massage. She is a certified Jikiden reiki practitioner and also uses healing modalities such as Polarity, Deep Tissue, Swedish massage, and Shiatsu.
Her passion for massage comes from the feeling of making a small difference by improving the way people feel. Witnessing the smiles and look of relaxation on the client's faces fills her joy!
Toku currently studies Biodynamic Craniosacral Therapy which is a gently effective, clothed bodywork modality. She accomplished Level 5 at Spring Forest Qi-gong in USA, and has attended Zen meditation for three years at Houkoku Temple in Kamakura, Japan.
When she is not working, she enjoys hiking with her dog, cooking, and gardening.
---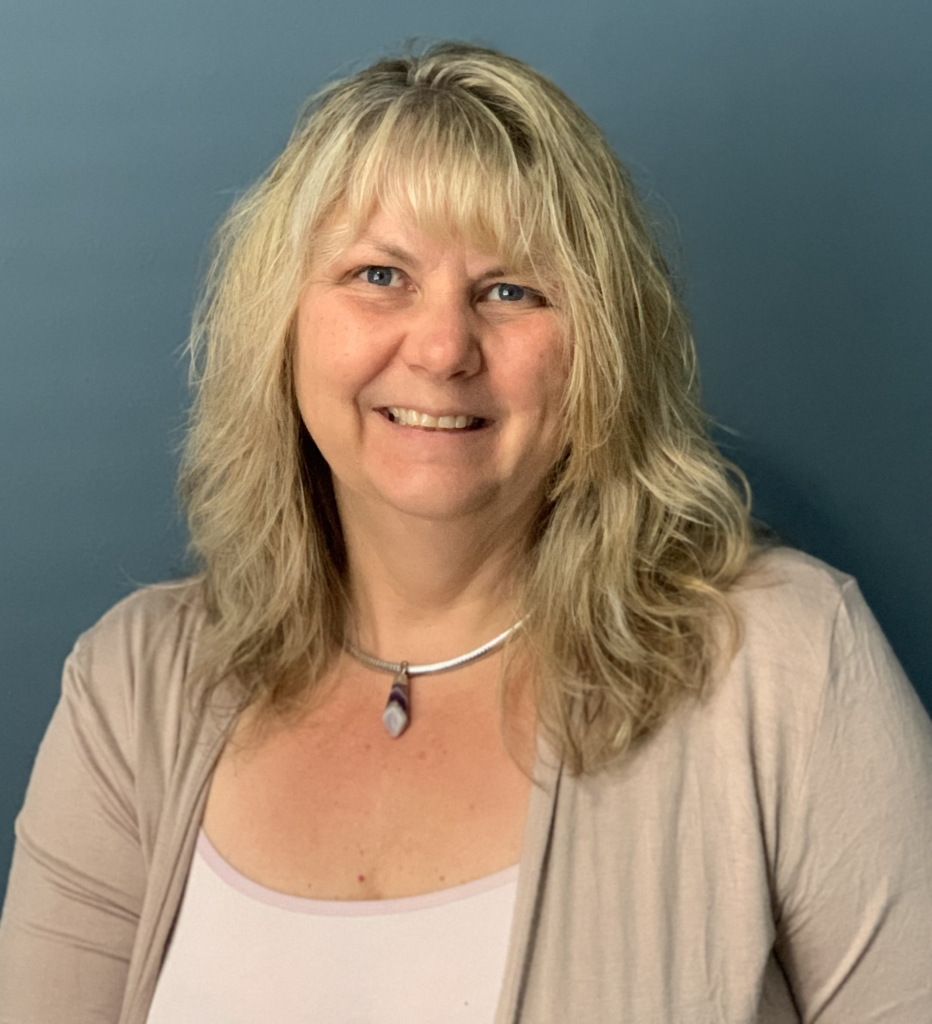 Suzy Brown| Dynamic Reflexology and Nutrition
My education in reflexology, holistic health and nutrition helps me to better understand many of the stressors and disorders which can affect the body's overall health and wellness.
As a Reflexologist and Nutritional Practitioner, I work with each client on an individual basis to help you navigate and meet your personal goals to reach your optimum wellness. No two people are alike; each program and session strategy is designed with you in mind and what will work best for you.
I offer reflexology, reiki and nutrition consulting in the San Jose, Santa Cruz and the Monterey area.
I have fourteen years of combined education and instruction in reflexology, holistic nutrition and reiki. Together, we can quickly start working to help alleviate and ease most if not all your pain and symptoms. One of the benefits of the early Covid years, provided me with opportunities to continue my reflexology training with renowned instructors from around the globe.
I received reflexology certification while training and studying under Joann Tennent in her "Foot & Hand Reflexology Tennent Technique" I then continued my studies with The Touchpoint under Touchpoint founders Dorthe Krogsgaard and Peter Lund Frandsen; learning their nerve reflexology techniques. I also studied the Kruchik Method of Reflexology for TOP (The treatment of Pain); and a revolutionary new way of helping clients who suffer chronic and complex digestive health issues employing Father Josef's Reflexology techniques. I also have training using Muscle Energy Techniques and Zu Qigong (Foot Energy Reflexology).
I received my nutrition certification from Bauman College of Holistic Nutrition, and Precision Nutrition to help my clients to help people improve their health, nutrition and lifestyle behaviors. I am also a Reiki practitioner.
In addition to studying these styles of reflexology, nutrition and reiki, I am also an active member of the Reflexology Association of California, the Reflexology Association of America and the Holistic Health Masterclass Practitioners Group. These association(s) help keep me informed of new developments in the field of reflexology and nutrition health.
I specialize in orthopedic reflexology impingement; including but not limited to frozen shoulder, plantar fasciitis, arthritis, and bursitis, neuropathy and numbness, Lymphatic support, stress reduction, cardiovascular disorders, and (nourishment support.)