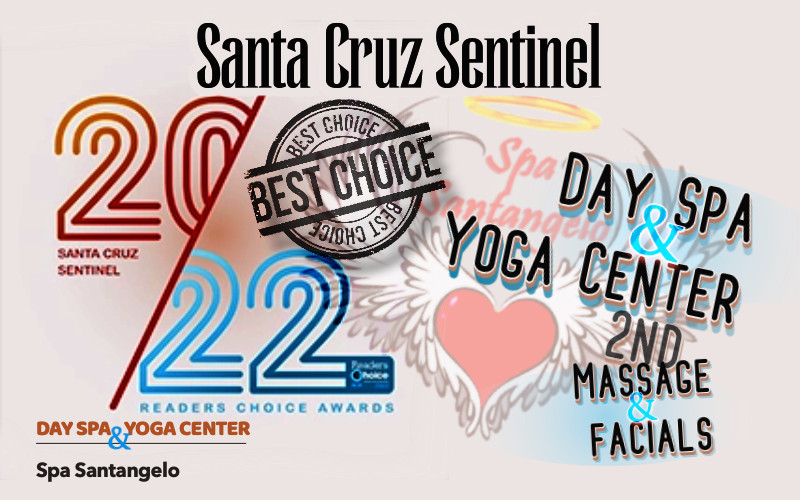 Felton-based Spa Santangelo, the Best Day Spa winner, offers services including massage, energy work, facials, and yoga. Amenities include an infrared sauna and fitness equipment. One thing all visitors can look forward to: "Be ready for some real healing and relaxation. Everyone here has the goal of helping you Breathe, Relax and Enjoy," says owner Melissa Santangelo. "It's not just a massage—it really is an experience. Also, if someone wants to change negative patterns and thoughts, or heal from trauma, we can help! We are here for the community."
Spa Santangelo has hosted both overnight and spa guests from all over the world for many enchanting occasions. How may we serve you? The spa sacred space in the magic of the Santa Cruz mountains offers holistic spa treatments and personal fitness sessions. Within a rustic zen cabin and outdoor garden patio.
Our attention to detail in artistic, healing space will have you wanting to experience it often. Our super hosting skills are offered in Scotts Valley, CA at Ryder Road Rancheria booking through Air BnB.
Spa Hours of Operation *
Monday

11:00 am – 7:00 pm

Tuesday

11:00 am – 7:00 pm

Wednesday

11:00 am – 7:00 pm

Thursday

11:00 am – 7:00 pm

Friday

11:00 am – 7:00 pm

Saturday

11:00 am – 7:00 pm

Sunday

1:00 pm – 5:00 pm
* by appointment only
Purchase your spa treatment
Ready to book a treatment?
text 831-331-8006 or e-mail to schedule your time: [email protected]
Redeeming gift cards…
Only one certificate or spa finder/spa weekly card per person is accepted at appointment booking. We do not offer cash back on gift certificates or third party cards. Gift certificates can not be transferred. Third party cards can be used multiple times, if the value is more than service .
---
Information we need to book you at the spa…
What dates, times, and which treatments you want to book. A credit card or full purchase is needed to confirm your reservation. Your card will not be charged should you want to pay in cash on or before your appointment. We do not offer cash refunds for cancellations. Only rescheduling of the appointment, with or without a fee.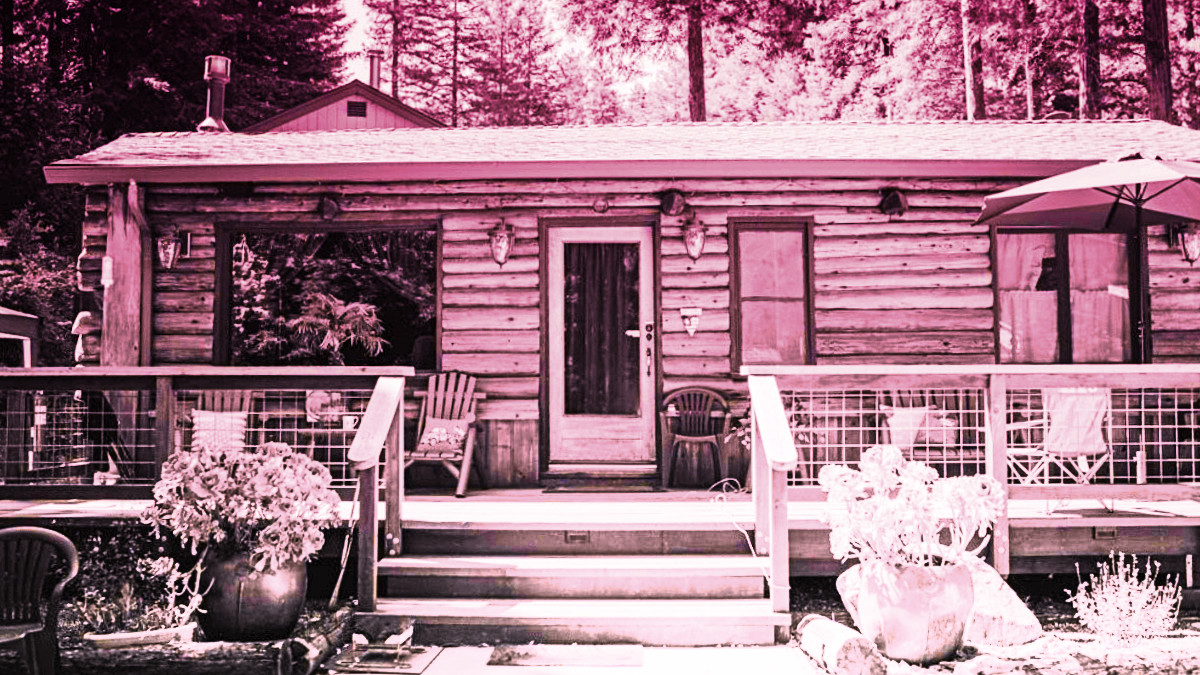 No problem!
Our overnight stays in Scotts Valley on the Ryder Road Rancheria property. These are four unique experiences in Scotts Valley:
Pet friendly!
Enjoy Privacy in the Vibrancy of the Redwood Forest
California zen and peaceful vibes are the hallmark of our space where privacy is key.
What to Expect at Spa Santangelo
Surrounded by two fairy rings of Redwood Trees that vibrate divine energy into this healing space, we energize and optimize your relaxation. In calm deep healing occurs. Our unique potion of unconditional love energy will enchant your senses, bringing you into deeper relaxation and balance. Let us pamper you!
---
Women Owned Business
Melissa Santangelo is the spa's owner. She is an intuitive entrepreneur within the healing arts. A spa chef, her signature Spa-Cipes treatments use only organic food, herbs, and oils to create a luxuriant experience for your skin.
Melissa's life experiences and self-healing has taught her to become an expert in the fields of weight loss, detox, stress and pain management. Holistic skin care, Yoga and meditation are her own self-care practices. Developing her healing modalities for almost two decades. Melissa feels energy flowing through her hands when she channels (focuses) on Divine healing energy.
Fido Friendly
Spa Santangelo is 420 friendly and dog friendly. It is a certified pour facility.
Follow Melissa on Social Media
Melissa found her ~ Groovy Goddess. She can help you find yours at the spa or with any of her media or social media channels. Check out The Groovy Goddess's tips and more on her YouTube channel called Center4Balance.
Interested in learning more?
Melissa is the author of several self-published books on mindful practices: The Key to Life is Balance and Spa-Cipes: The Spa Cookbook. These books highlight her unique brand of spa treatments garnished with the mindfulness of meditation and twist of food medicine. She is also the creator of Groovy Goddess Yoga and Mystic Meditations Media. Make sure to download any and all of her media. Try one of the mindful practice courses, to help with life and health balance.
---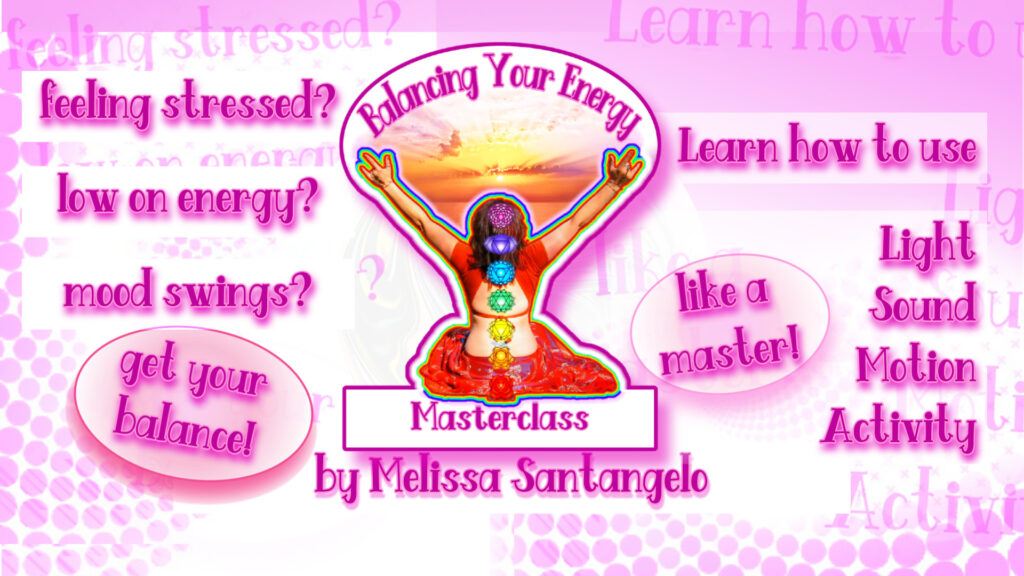 The "Balancing Your Energy" workbook in paperback and ebook coming soon!
---
---
Cancellations
We respectfully request that you provide us with a 48-hour notice of any schedule changes or cancellation requests.
Please understand that when you cancel or miss your appointment without providing a 48-hour notice, we cannot fill that appointment time. This means our other clients miss the chance to receive the services they need. For this reason, we require credit card information or payment, to be provided at the time of booking. Cancellations within 48 hours of the appointment time will be charged the full amount for the service related to your late canceled appointment. Or you can reschedule with a $55.00 fee.
We understand that emergencies can arise and illnesses do occur at inopportune times. We ask that if you are experiencing any COVID-19 symptoms, poison oak or other illnesses, that you reschedule your appointment at least 14 days from the original appointment date to ensure the safety of our staff and other guests.
If our staff has an illness or injury and you can not reschedule, you will receive a refund – otherwise we do not offer cash refund or cancellations only rescheduling of the appointment with or without a fee.
Spa Santangelo reserves the right to refuse service for any reason.